Consultation: Before the session, we'll have a phone consultation to get to know your family, discuss your vision, and plan out the session details.
Personalized Experience: We work closely with you to understand your vision and preferences, assisting with backdrop selection and outfit coordination for a truly personalized session.
Capture Lifelong Memories: At Bells & Whistles Photography Studio, we specialize in turning your precious family moments into lasting memories.
Preferred Color or Theme: While we take decor and setting up the scene, feel free to let us know if you have a preferred color or theme in mind. We want the session to reflect your vision and style.
Younger Children: To capture those genuine expressions, we usually recommend scheduling the session for after your child's nap and feeding. This ensures they're happy, energetic, and ready for fun!
Comfort and Safety:

Safety is our top priority. We've created a safe and comfortable environment for children to interact naturally. 
We're dedicated to ensuring that you have a wonderful experience during and after your family photography session. If you have any specific preferences or ideas for how you'd like to receive and use the images, feel free to let us know. We're here to help make this experience special for you and your family!​
After your family session, you can expect to receive a wonderful collection of memories to cherish. Here's what you'll receive:​
Digital Image Gallery: Your gallery will include 20-30 images. We'll provide you with a secure online gallery where you can view all the professionally edited and retouched images from your session. This gallery will be accessible via a private link that you can share with family and friends.
High-Resolution Images: The images in your gallery will be high-resolution and suitable for printing. You'll have the flexibility to print them in various sizes and formats, from standard prints to canvas wraps.
Variety of Shots: Your gallery will include a variety of shots, capturing various poses, expressions, and moments of your family session. We aim to provide you with a diverse collection that showcases your child's personality.
Personalized Edits: Our skilled editors will carefully retouch each image to enhance its beauty while maintaining a natural look. We'll make sure your family looks their best while preserving the authenticity of the moment.
Digital Download Options: You'll have the option to download the images directly from the gallery to your computer or mobile device. This makes it easy to share them on social media or with loved ones.
Prints: Along with the digital images, you will have the ability to print the images at a location of your choice or straight from the gallery. This gives you the freedom to create physical keepsakes like photo albums, wall art, and more.
Professional Products: In addition to digital images, we offer a range of professional products like high-quality prints, canvases, albums, and photo books. These products are designed to beautifully showcase your favorite images. Feel free to ask us about adding this on to your package.
Memories to Last: The images you receive will be a timeless representation of those heartwarming family, whether it's a milestone celebration, a cozy family moment, or simply a day of fun. They'll serve as a cherished memory that you can revisit and share with your entire family.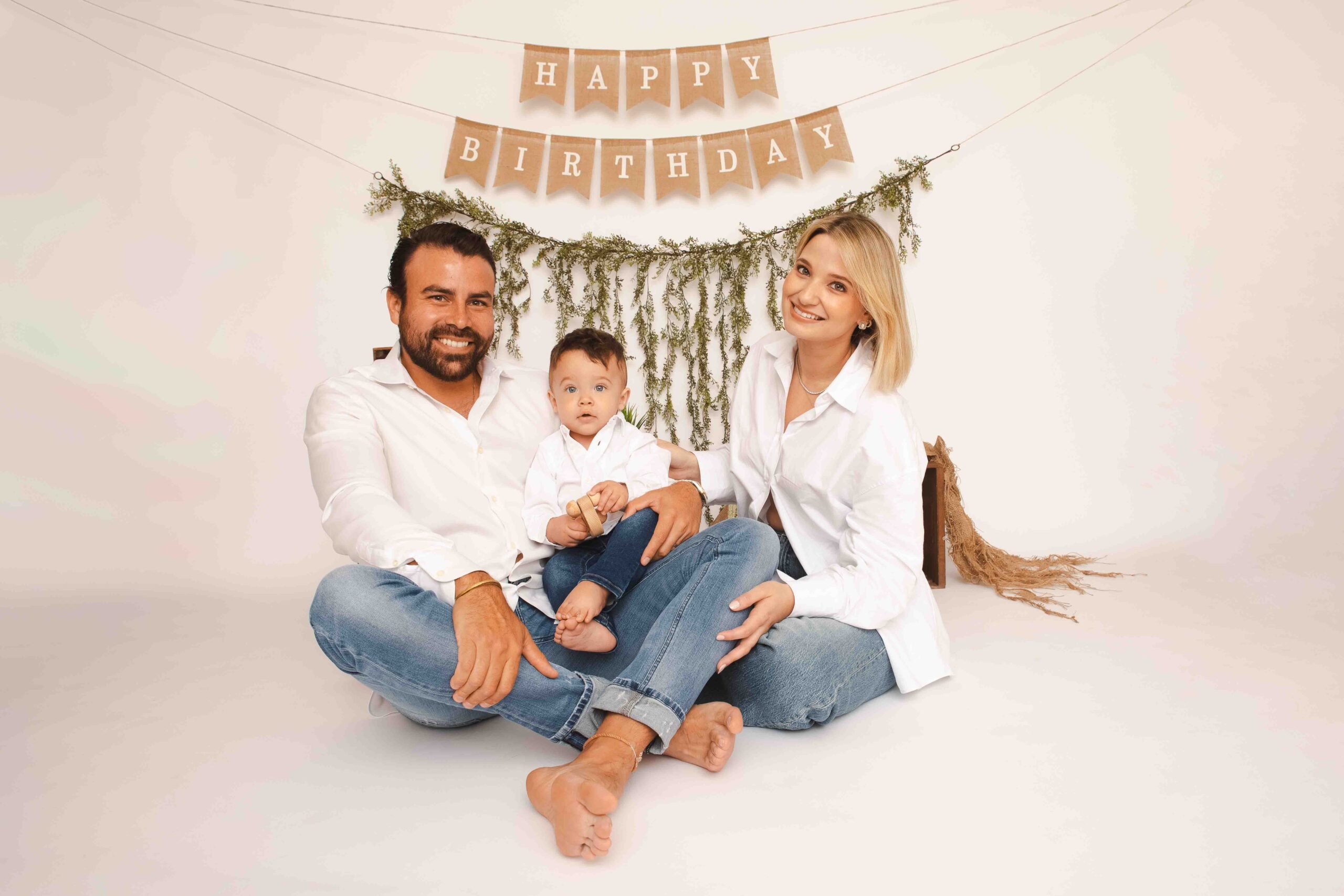 Meet the Studio Photographer
Hi, I'm Sarah, co-owner of Bells & Whistles Photography and former wedding photographer of 8 years, now dedicating my work to studio photography. I'm thrilled to announce the opening of our in-home studio, based in Pembroke Pines, Florida. Rooted in my deep passion for capturing the cherished connections of family, and the wonder of childhood, this studio serves as a sanctuary of creativity, wonderment, and timeless elegance.
With a steadfast dedication to preserving fleeting moments, I find solace in documenting narratives that evoke emotion and contemplation. The beauty of family photography, the unforgettable memories of newborns, and the anticipation of maternity moments hold a special place in my heart. 
In my quest to capture the essence of each child's unique talents and personality, I create settings that mirror their individuality. With carefully chosen backdrops and props, I endeavor to craft a visual narrative that resonates with their innate brilliance.
Yet, my studio is a canvas that extends far beyond the earthbound realm. The allure of underwater photography has been a steadfast muse throughout my life. Within the intimate embrace of our very own pool, I've discovered the unique ability to capture the serenity of underwater movements.
My journey into the world of photography began over 15 years ago, intertwined with the travels of my now husband, Chris. These shared experiences laid the foundation for my creative exploration, kindling a love for storytelling through imagery, and underwater exploration that continues to burn brightly today.
Whether your heart resonates with the art of photography, the allure of visual storytelling, the precious moments of family connections, or the enchantment of childhood's wonders, I extend a heartfelt invitation to join me on this captivating journey. Here's to the unfolding of horizons and the art of encapsulating moments that echo with depth and meaning.
With warm regards,
Sarah
"I had very high expectations for photos of my newborn baby girl and Sarah hit it out of the park!! She took such adorable and beautiful photos it was impossible to pick which ones to print because I loved them all! She is also a baby whisperer – my baby didn't cry once because she handled her in such a delicate way (she's an experienced mom of 2 herself!). Needless to say, we will 100% be back for her 1 year old smash cake photo shoot!! Thanks, Sarah!!"
Jamie
"Our family's experience with Bells and Whistles Photography was truly special. The efficiency of their service ensured that our kids didn't perceive it as lengthy session, allowing them to remain engaged and interested. The comfortable energy created an atmosphere where everyone felt as ease and could be themselves, The memories and photographs we captures with Bells and Whistles Photography will undoubtedly last us a lifetime, making it an invaluable treasure for our family." 
Valeria